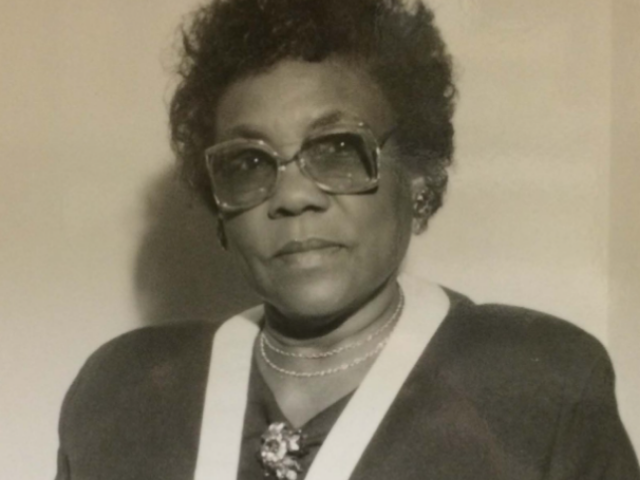 Arthenia J. Bates Millican. Image from the J. Edgar & Louise S. Monroe Library, Special Collections & Archives at Loyola University New Orleans.
(1920-2012)  Millican was born in Sumter, SC to Calvin S. Jackson and Susan Emma David Jackson.  Encouraged by her father to write, Arthenia published her first poem, "Christmastide", in The Sumter Daily Item when she was 16 years old.  She went on to earn a BA degree in English from Morris College and a master's degree from Clark Atlanta University.  In 1972, she became only the second Black woman to earn a PhD in English from Louisiana State University.
Millican taught at schools in the South Carolina public school system. From 1947 to 1949 she was chair of the English Department at her alma mater, Morris College in Sumter. After she retired from teaching in 1980, she continued writing and took up public speaking.
Her work was critically acclaimed for its depiction of the lives of rural African-Americans in the South, and compared to the likes of Paul Laurence Dunbar, Zora Neale Hurston, and Thomas Hardy. Bates Millican's published writings include Seeds Beneath the Snow (1969), The Deity Nodded (1973), and Such Things from the Valley (1977).