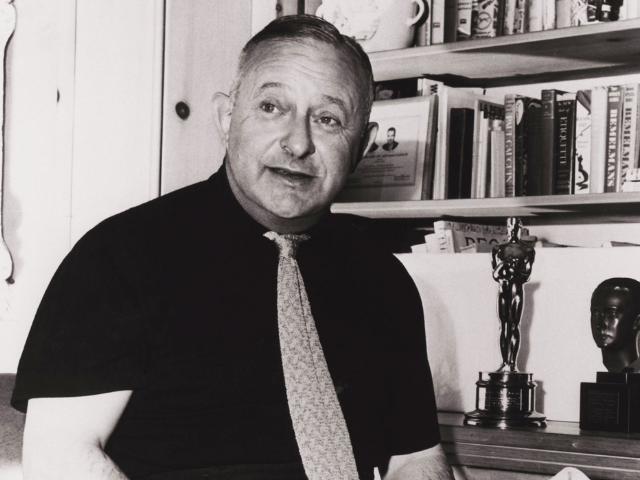 Arthur Freed. MGM/Kobal/Shutterstock.com
(1894-1973)  Arthur Freed was born in Charleston, SC to Walter and Ruth Freed.  He was raised in Washington and, after graduation, he worked as a pianist and song plugger for a Chicago music publisher.  He performed in vaudeville, and during World War I he staged military shows, managed a theatre, eventually producing his own musical shows and joining MGM under contract.  Freed became a legendary producer of many memorable classic movie musicals, and he relied heavily on the talents of his cast and crew since he lacked the ability to visualize a movie scene before it was made.
After retiring from the movies, Freed served as president of the Academy of Motion Picture Arts and Sciences.  He died and is buried in Los Angeles, CA.