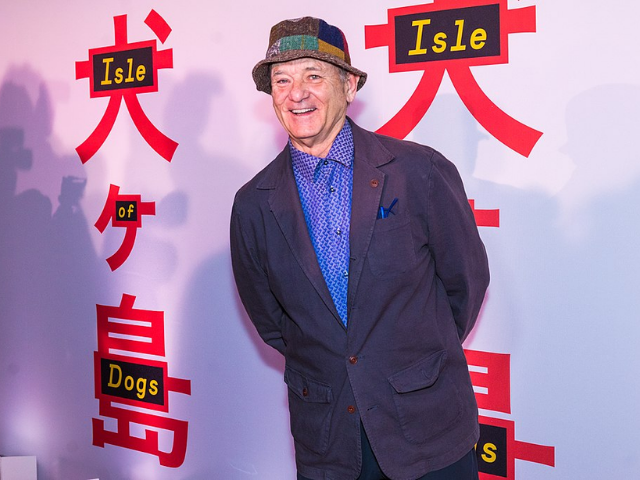 Bill Murray at the screening of Wes Anderson's 'Isle of Dogs' at the Metropolitan Museum of Art in New York on March 20, 2018. Image taken by Sachyn. Wikimedia Commons.
(1950 - ) William James Murray was born in Evanston, Illinois. He graduated from Loyola Academy and briefly attended Regis College in Denver, Colorado, where he took pre-med courses, but dropped out and moved back to Illinois where he joined his older brother at Chicago's famed improvisational comedy troupe, Second City. Murray worked doing improv and developed some of the comic personae that would launch him onto the national stage. Murray relocated to New York, where he joined Dan Aykroyd, John Belushi, and Gilda Radner on the National Lampoon Radio Hour.  From 1977 to 1980 Murray performed on NBC's Saturday Night Live show and launched his film career with a string of commercial hits, including Ghostbusters, which became one of the highest-grossing films of the '80s.
Since then, he has continued to work in movies and earning awards for his acting and comedy.  Murray owns a house on Sullivan's Island.