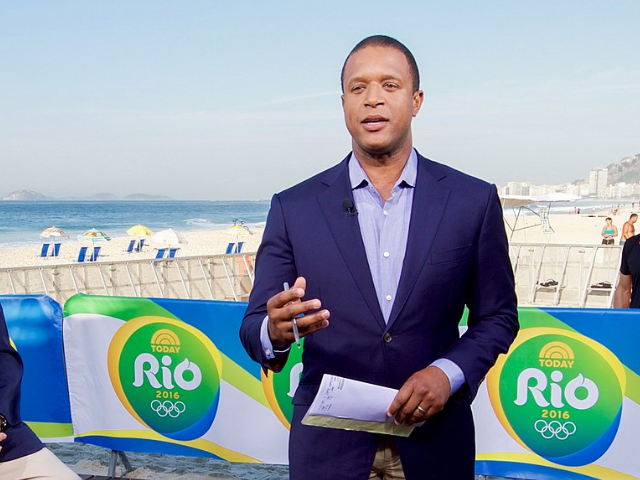 NBC News "Today" anchor Craig Melvin at the 2016 Summer Olympic Games in Rio de Janeiro. Wikimedia Commons.
(1979 - ) Today host Craig Melvin was born in Columbia, SC. A familiar face to Columbia and Lexington residents, Melvin first joined WISTV as a high school student, working as an "Our Generation Reporter" from 1995 to 1997. After graduating from Wofford College in 2001, Melvin returned to WISTV, where he became a news anchor. At WISTV, he created several series that covered issues from education to homelessness. In 2008 he left WISTV to anchor at WRC-TV in Washington, D.C. In 2018, Melvin joined NBC's Today. 
Melvin is married to former ESPN sports anchor Lindsay Czarniak. The couple has two children and currently reside in Connecticut.