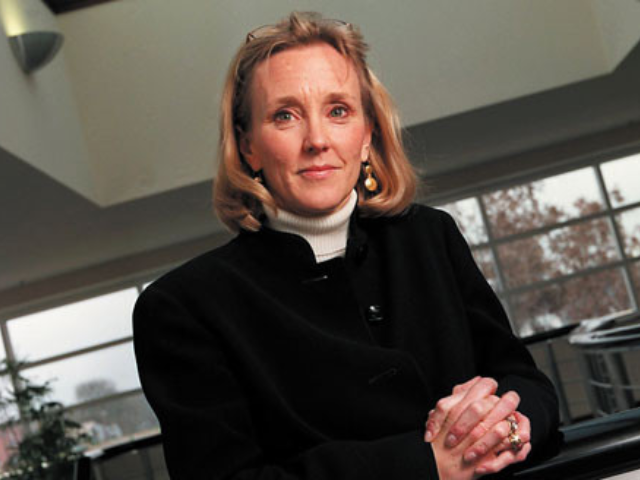 Crandall Close Bowles. Image from Politico.
(1947- ) Bowles was born in Fort Mill to H. William Close and Anne Kingsley Springs. A direct descendent of the textile manufacturing pioneers Samuel Elliott White and Leroy Springs, Bowles is the fifth generation to run Springs Industries. As a CEO, Bowles is regularly ranked among the top women executives in the country.
Bowles earned a B.A. in economics from Wellesley College in 1969 and an M.B.A. from Columbia University. Her first employment was in New York, where she worked as a statistician for Morgan Stanley & Co. In 1971 she married Erskine B. Bowles and they moved to Charlotte, North Carolina, in 1972, where he built an investment bank and they raised their three children. 
Prior to becoming CEO, she was a financial analyst for Springs Industries and executive vice president and later president of Springs Company, the Close family's investment management arm. She later received more extensive training by serving posts in corporate planning, textile manufacturing, and bath products for Springs Industries before becoming its president and chief operating officer in 1997.