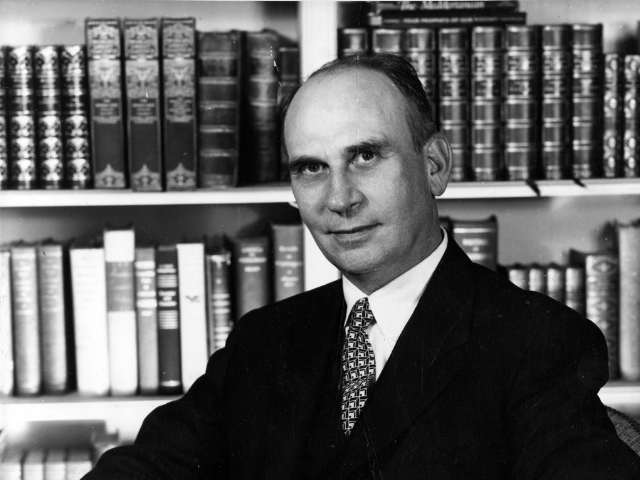 A 1953 portrait of University of South Carolina President Donald Russell. Wikimedia Commons.
(1906-1998)  Born in Lafayette Springs, Mississippi, Donald S. Russell moved to South Carolina at an early age.  He received his undergraduate and law degree from the University of South Carolina. He served in a number of important positions during World War II and later as Assistant Secretary of State for Administration. In 1952 he became President of the University of South Carolina and was elected Governor of South Carolina. He served in the United States Senate and was appointed a United States District Court Judge, serving in that position until he was appointed United States Circuit Judge.
At the time of his death, Judge Russell was presiding over a case between tobacco companies and the US Government.