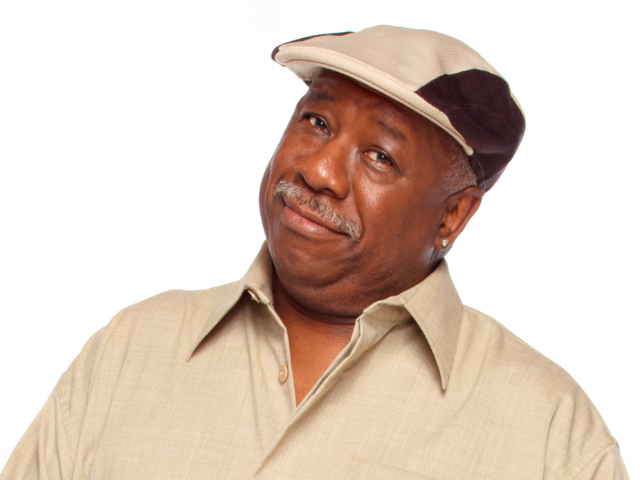 J. Anthony Brown. The Birmingham Times.
(1986 - )  J. Anthony Brown was born in Columbia, South Carolina and studied at Denmark Technical College in Denmark, South Carolina.  
J. Anthony Brown has performed stand-up comedy all over the country as well as internationally. The self-styled tailor-turned comedian launched his comedy career in a gong show contest in Atlanta. Soon after his comedy debut, Brown moved to Los Angeles to work in television and became a writer for sitcom and has performed on Vibe, Def Comedy Jam, It's Showtime at the Apollo, An Evening at the Improv and The Oprah Winfrey Show.

Brown joined The Steve Harvey Morning Show as one of its dynamic co-hosts in 2017 and brought his comedic stylings and hilarious cast of on-air characters to the radio program. He was a writer as well on Steve Harvey's hit daytime TV talk show. Previously, for more than 20 years Brown featured his signature brand of comedy as co-host of The Tom Joyner Morning Show.

As an actor, he's had recurring roles on Moesha, Living Single, and The Parenthood, as well as guest star roles on Greenleaf, Mann, and Wife, The Rickey Smiley Show, Tyler Perry's House of Payne, The Parkers and Sparks. His work in film includes roles in The App That Stole Christmas, Think Like A Man, Madea Goes to Jail, Def Jam's How to Be a Player, Pay the Price, Drumline and Mr. 3000. He is also the designer of the J. Anthony Brown Suit Collection, the owner of The J. Spot Comedy Club in Los Angeles, and regularly produces comedic content for social media and films.
Know for his signature phrase, "WatchOutDehNow," Brown delivers more mastery with his distinct artistry style and colorful creations of classic suits, hats, watches, cuff links and shoes have been featured on TV shows, have been auctioned to help provide scholarships to youth and have also become wearable art in some of his clothing designs.