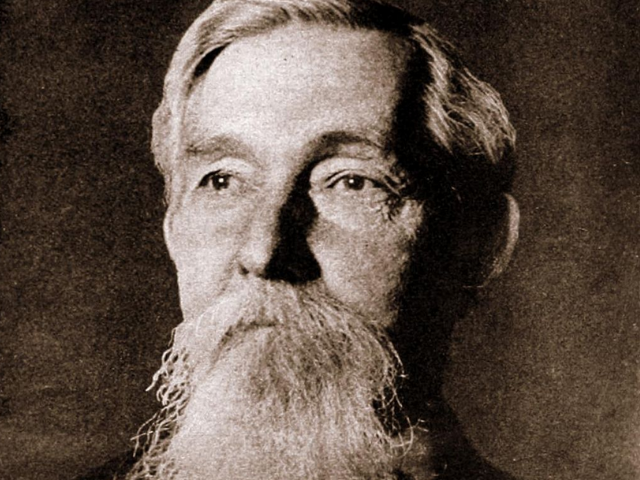 James Lide Coker. Wikimedia Commons.
(1837-1918) Son of Caleb Coker and Hannah Lide, Coker was born in Darlington County, SC.   He married Susan Stout and they had four sons.  During the Civil War, Coker organized and was assigned as Captain to the 9th South Carolina Regiment. After being wounded in Battle of Chickamauga and being pomoted to rank of Major, Coker returned to Hartsville. He was elected to South Carolina State Legislature.  After serving, he established merchandising in Hartsville and Charleston, organized and served as President of the National Bank of Darlington, built a railroad extending from Hartsville to Florida, and helped organize Hartsville Electric Light and Water company.  
Coker took a strong interest in promoting education. Coker chartered Welsh Neck Baptist High School College for boys, which later became a liberal arts college for women (later coeducational) and was renamed Coker College.  Coker is buried in Hartsville.