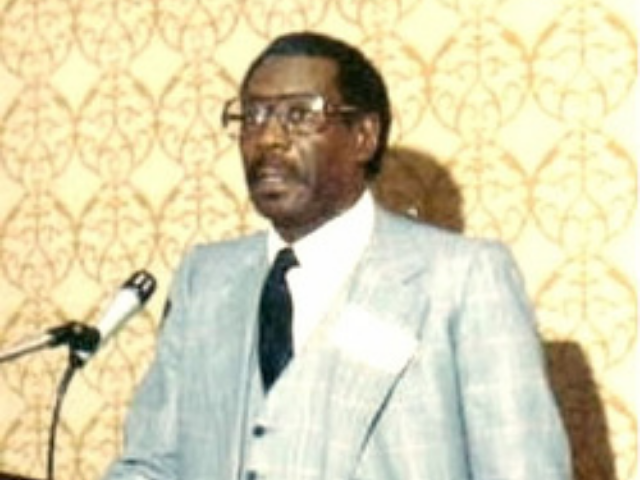 Dr. Mack Gipson, Jr. Wikimedia Commons.
(1931-1995) Mack Gipson, Jr., was born to Artie (Mathis) Gipson and Mack Gipson, Sr. While his family worked as sharecroppers Gipson gained an interest in rocks, land formations, and geology.  He studied geology in junior high school and then convinced his family to move to Georgia, where he could complete high school.  Gipson graduated from Paine College with a bachelors degree in science, with minors in mathematics and education. He then taught high school mathematics before being drafted into the Army. After leaving the Army he pursued graduate studies in geology. On completing military service, Gipson married Alma D. Gadison and they had four children.
Gipson earned his Master's degree and his Ph.D., which involved studying deep rock layers near coal fields.  Gipson assisted in the core sampling to select suitable ground for the runways at Chicago's O'Hare International Airport. He also participated in a study of ocean sediment, clay, and rock taken from the bottom of the sea to determine how oceans evolved over millions of years.  Gipson accepted a position at Virginia State University becoming professor and chair of the geological sciences department. Gipson was asked by the National Aeronautics and Space Administration to explain pyramid-shaped formations on Mars. Gipson took a sabatical to conduct oil exploration using seismic stratigraphy that artificially induces waves, simulating an earthquake, to study the lowest layers of rocks. He later accepted a position as professor of geology at the University of South Carolina.
Gipson died in Columbia, South Carolina