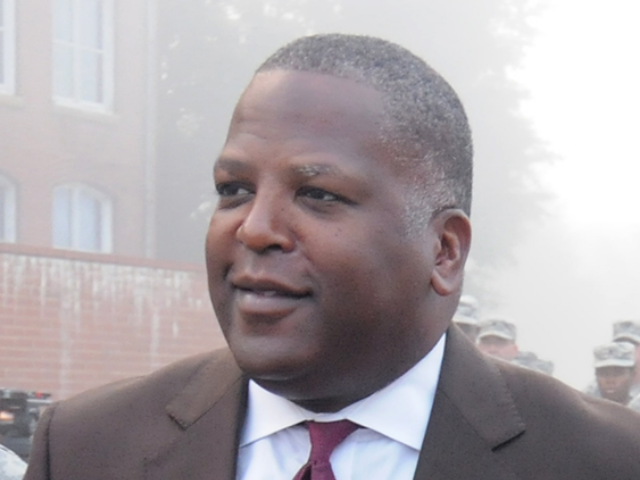 Mayor Stephen Benjamin. Wikimedia Commons.
(1969-) Steve Benjamin was Columbia's first African-American mayor. He graduated from the University of South Carolina School of Law. He is married to the Honorable DeAndrea Gist Benjamin and they have two daughters. 
Benjamin was appointed to Governor Jim Hodges' cabinet as Director of the Department of Probation, Parole, and Pardon Services. He also served as mayor for three terms.  During his time as mayor, he helped cut unemployment in the metro by roughly half and secured billions of dollars in new regional capital investment in the midst of a national recession.  In addition, he championed the rebirth of Main Street and introduced the "Justice for All" initiative to strengthen the foundation of trust and accountability between Columbia's communities and law enforcement agencies.