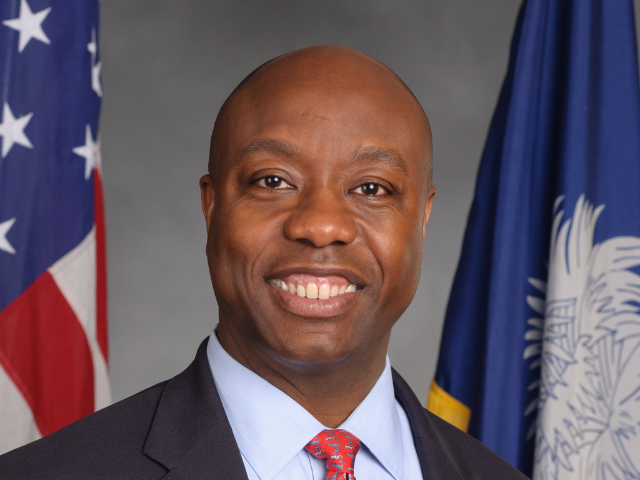 Official portrait of U.S. Senator Tim Scott. U.S. Senate Photographic Studio - Renee Bouchard. January 2013. Wikimedia Commons.
(1965- )  Tim Scott was born in Charleston, SC.  His father, Ben, was in the U.S. Air Force and his mother, Frances, as a nurse's aide.
In high school, Scott worked at a local cinema where he was befriended by the cinema's owner who sought to impart some important life lessons to Scott. When the cinema owner died, Scott was overwhelmed by the loss and wrote a mission statement for his life, setting a goal of having a similar positive impact on the lives of one billion people. He also laid out a series of five-year plans for his schooling and future career. By the time he graduated from high school, he had improved his grades enough to win a partial football scholarship to Presbyterian College, but he later transferred to Charleston Southern University, where he earned his undergraduate degree in political science. 
Scott was a local business leader in Charleston before winning election to the Charleston County Council. Scott soon made history when he became the first African American from the South to be elected to the House since Reconstruction. Scott was appointed to the U.S. Senate in 2012 to fill the term of office and would make history a second time when South Carolina officially elected him to the post in 2014, making him the first African American senator to be elected to both the House and the Senate.