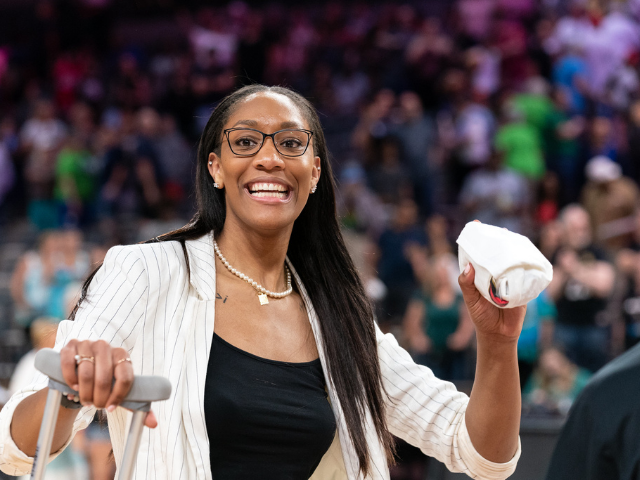 A'ja Wilson tosses t-shirts to the crowd after the game. Uploaded by Flickr user Lorie Shaull.
(1996- )  A'ja Wilson is the daughter of Eva and Roscoe Wilson, Jr.  During her teen years, Wilson experienced self-esteem issues being dyslexic and a tall, freckle-faced teenager trying to understand where she fit in. However, with the support of her family and community, she prospered in her love of basketball.  She graduated from the University of South Carolina as the greatest Gamecock Women's Basketball Player of all time. 
A'ja was a first-round, first draft pick for the Las Vegas Aces and competed in the USA Olympics to win a gold medal.   
A'ja and her family formed the A'ja Wilson Foundation to help families and children who struggle with dyslexia and to prevent bullying.