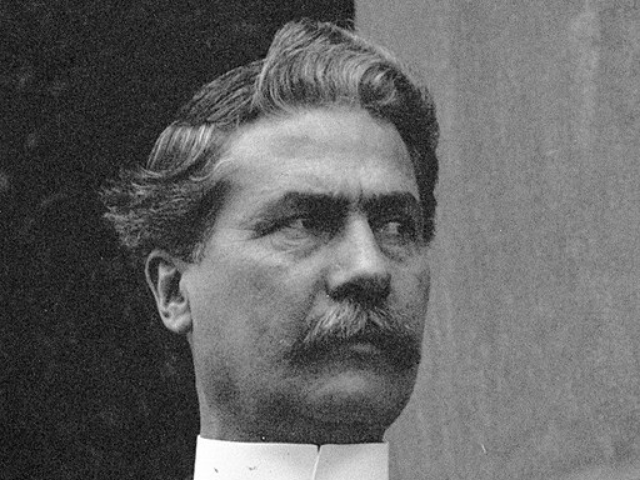 Blease, Coleman Livingston, Governor of South Carolina, 1911-1915. Fr. S.C. 3/4/1925-3/3/1931. Library of Congress.
(1868-1942) Blease was born near Newberry, SC, the son of Henry Horatio Blease and Mary Ann Livingston.  He earned a law degree from Georgetown University.  Blease married Lillie B. Summers who predeceased him. Later, he married Caroline Floyd, but the couple separated a year later. Both marriages were childless.
Blease served in multiple positions of public service including the S.C. House of Representatives, S.C. Senate, U.S. Senate, and governor.  Blease identified with working-class whites, especially the mill workers, and capitalized on their desire to be treated as equals.  However, while promoting equality for white mill workers, Blease also appealed to racial bigotry.  Some accomplishments during his reign as governor included the establishment of a state tuberculosis sanitarium, the adoption of the medical college in Charleston as a public institution, the creation of a special tax on hydroelectric companies, the support for better provision for common schools, and the abolition of the penitentiary hosiery mill because of unhealthy conditions.
He died in Columbia and was buried in Newberry.