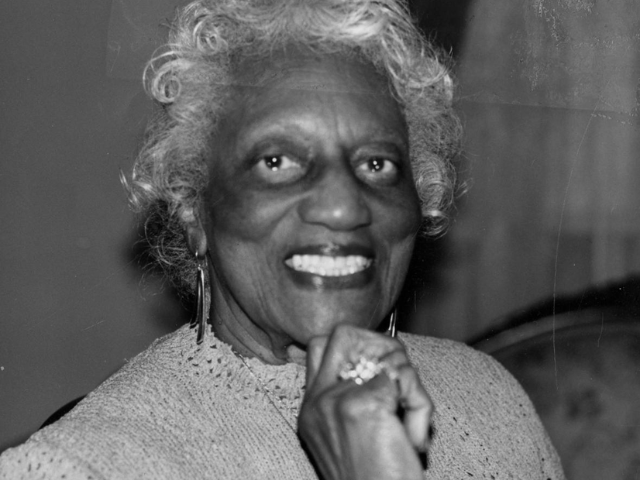 Donella Brown Wilson. Image from Columbia City of Women.
(1909-2017) Donella Brown Wilson was born on the Peterkin Plantation in Fort Motte, South Carolina. Her mother, Minnie Bryant Brown, served as a cultural liaison between the plantation's black tenants and its owner, Julia Peterkin. In 1914 Donella and her mother moved to Columbia after her father passed away in the early 1910s. In 1933, Wilson graduated from Allen University's teacher training program and started teaching in rural counties, including Orangeburg and Lexington. In the late 1940s, the NAACP successfully sued for equal pay for black teachers. Hearing the news, Donella, her husband, John Wilson, and other black teachers at the high school in Lexington requested supplemental pay and sick leave on par with their white counterparts in other schools. Their request was denied, and their contracts were not renewed. This setback didn't deter Donella. She returned to work at Roberts High School in Holly Hill in Orangeburg County and worked there for nearly 20 years. Wilson was also an active NAACP member, first signing up for membership in the eighth grade. With the rulings of Elmore v. Rice and Brown v. Baskin, Wilson, along with an estimated 30,000 black voters, voted for the first time in South Carolina's Democratic Primary on August 10, 1948. 
Donella experienced a long and fruitful life. In 2009 she celebrated her 100th birthday and became one of South Carolina's Centenarians. Until her death in 2017 at the age of 108, she continued to share her life story, and she also lived to vote for the first black president.