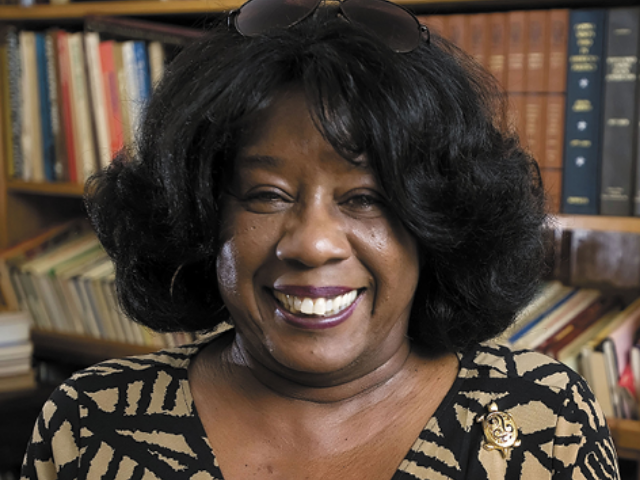 Doris Wright. Image from South Carolina African American History Calendar.
Dorris "Dee Dee" Wright was born in Greenville, S.C. She has been a Civil Rights Activist since age 15. She participated in Greenville sit-ins at lunch counters, which resulted in the Supreme Court decision that struck down government-aided discrimination. As one of the "Greenville Eight," Wright challenged the segregation of the Greenville Public Library. She helped organize statewide protests alongside NAACP leaders. Wright became one of the plaintiffs in the landmark Edwards v. South Carolina decision, in which the Supreme Court ruled students had exercised constitutional rights in their public assembly and protest of segregation.
She earned a master's degree in counseling and psychology from the University of Missouri and worked in non-profit and government social services and specializing in mental health care.
After retiring to Salisbury, N.C., Wright served as the first African American chairwoman of the city's planning board.