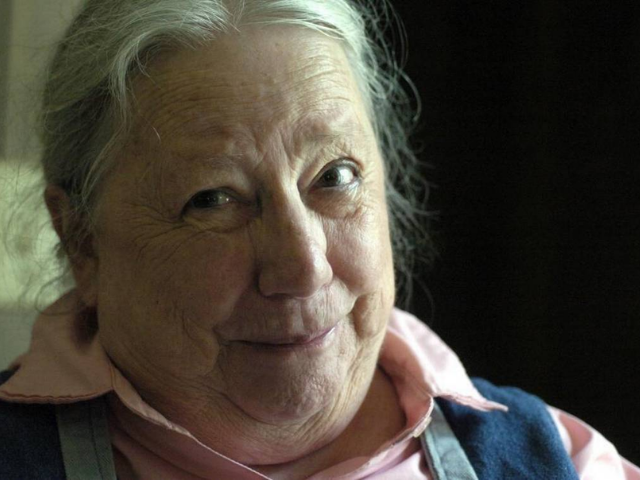 Dot Jackson. Image from The Charlotte Observer.
(1932- )  Dot Jackson was born in in Miami, Florida, to William Walter Woodin Mauldin and Doretta Eulalia Thode.  Dot Jackson received a music scholarship from the University of Miami where she also studied dance but dropped out her junior year to marry psychologist Bill (Willy) Jackson. They had three children–Frederick Walter, Thomas Julian, and Johanna Katharine. 
Jackson and her family moved to Charlotte in 1962 and lived there for over twenty years. She worked as a proofreader, copy editor, reporter, and columnist for the Charlotte Observer. She also wrote for the Greenville News and Anderson Independent Mail. Her investigative reporting included murder trials, snake-handling churches, and environmental battles. Jackson's work earned her two Pulitzer Prize nominations and the award for National Conservation Writer of the Year. She also won an Alicia Patterson Fellowship to study the economics of southern Appalachia.
Dot Jackson co-authored The Catawba River (1983) and Keowee: The Story of the Keowee River Valley in Upstate South Carolina (1995). She provided commentary in two films by Neal Hutcheson: The Last One and The Outlaw Lewis Redmond. In late 1984, Dot Jackson moved to Pickens County to work on a project for the Anderson Independent Mail. Her stellar career in journalism was followed by the publication of Refuge: A Novel, published in 2006. 
In 2010 Dorothea Mauldin Jackson was inducted into the South Carolina Academy of Authors.