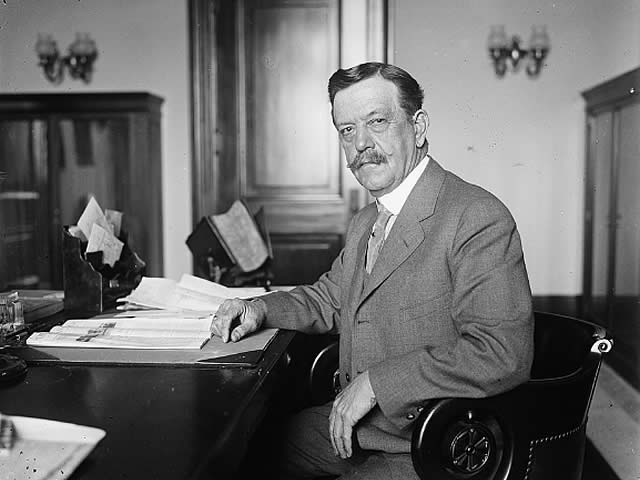 Ellison D. Smith. Picryl.
(1864–1944)  Ellison was the son of William H. Smith and Mary Isabella McLeod. He received an A.B. degree from Wofford College. He married Martha Cornelia Moorer, who died of childbirth complications the following year. Smith married Annie Brunson Farley and they had four children. Smith served in the state legislature and after his term ended began working with several agricultural organizations. He was a member of the Southern Cotton Association and traveled the Southeast organizing cotton growers and polishing his oratorical skills. Smith stunned the political establishment by winning the election to the United States Senate. Smith became best known as a champion of racial segregation later in his career by opposing federal anti-lynching legislation.  
Smith is buried in Lynchburg, S.C.