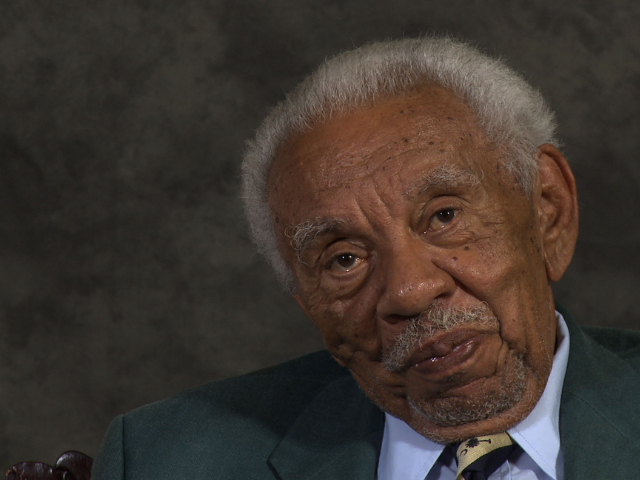 Image of Ernest Adolphus Finney oral history interview conducted by Joseph Mosnier in Columbia, South Carolina, 2011 June 08. Library of Congress.
(1931-2017)  Ernest Adolphus Finney, Jr. was born in Virginia and raised by his father following his mother's death. He earned a BA degree from Claflin College and graduated from the South Carolina State College's School of Law. He married Frances Davenport and they moved to Sumter to began his law practice.  Among his many accomplishments were defending more than 6,000 Freedom Riders and other civil rights demonstrators. He defended the Friendship Nine, the nine students who staged one of the first sit-ins in Rock Hill, SC.
Finney was appointed as chairman of the South Carolina Advisory Commission on Civil Rights and was later elected to the House of Representatives. Finney became the first African American to serve as a Circuit Court judge in the state, elected as an associate justice of the South Carolina Supreme Court, and became the chief justice.
Finney died and is buried in Columbia, SC.