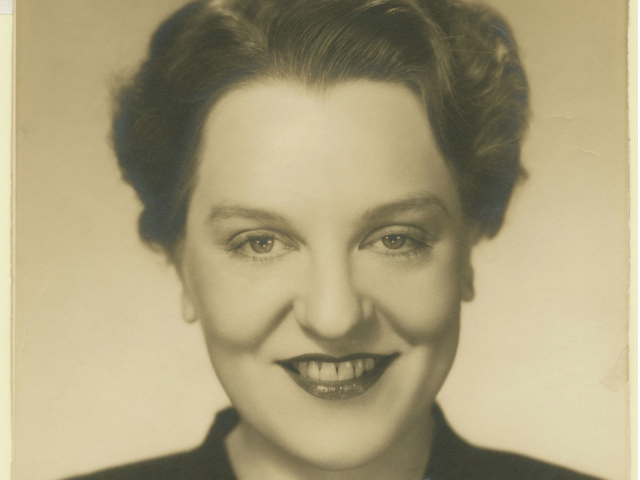 Gwen Bristow. The Historic New Orleans Collection, Gift of Ms. Gretchen Crager Sharpless.
(1903-1980)  Gwen was the daughter of Louis Judson Bristow and Caroline Cornelia Winkler. She attended Anderson College for a year, transferred to Judson College in Marion, Alabama, where she received her A.B. degree. Following a year's study at Columbia University's Pulitzer School of Journalism in New York, she became a reporter for the Times-Picayune in New Orleans. There she met and married Bruce Manning.  Together they collaborated on the writing of four mystery novels.  She later published six historical fiction books.  
Bristow was praised for her natural storytelling ability, neatly devised and detailed plots, sharply drawn characters, telling eye for landscape and its detail, use of common sense, gift for dramatic effect, and emotional sincerity.  Furthermore, several of her books were translated into German, French, Italian, Norwegian, Danish, Swedish, Finnish, Czechoslovakian, Dutch, Spanish, and Portuguese.
Bristow died in New Orleans.  She has been inducted into the South Carolina Academy of Authors.