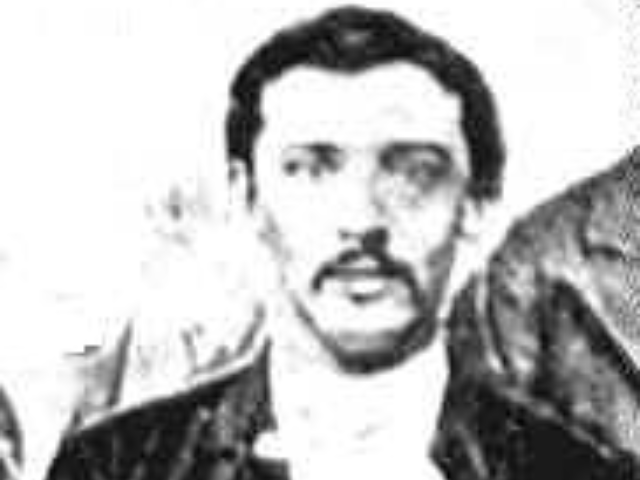 Henry E. Hayne. Image from BlackPast.
(1840 - ?)  Hayne was born in Charleston, SC, the son of a white father, James Hayne, and his free black wife, Mary. Hayne was educated in Charleston and worked in the city as a tailor. With the outbreak of the Civil War, he volunteered for the Confederate army, but with the intention of escaping to Union lines. In July 1862 he crossed through enemy lines and joined Union forces, enlisting at Beaufort in the Thirty-third Regiment of United States Colored Troops (First South Carolina Volunteers), commanded by Thomas Wentworth Higginson. 
Following his discharge in early 1866, Hayne moved to Marion County. In 1868 the Freedmen's Bureau hired him as principal of Madison Colored School, and he later served as a subcommissioner for the South Carolina Land Commission from 1869 to 1871. He served on the Republican state executive committee in 1867 and represented Marion County in the 1868 state constitutional convention. He served in the state Senate from 1868 to 1872, and as South Carolina's secretary of state from 1872 to 1877. As secretary of state, he took charge of the land commission and was credited for bringing honest and efficient leadership to what had previously been a notoriously mismanaged program.
In 1873 Hayne enrolled in the medical school at the University of South Carolina. Hayne was the first black student in the school's history and inaugurated the institution's first attempt at integration, which lasted until 1877.
The Republican Party renominated him for secretary of state in 1876. He also served as a member of the state board of canvassers, which certified a Republican victory in the hotly contested election of 1876. The state supreme court, however, found the board to be in contempt, and jailed its members for a time. On May 3, 1877, under intense pressure, Hayne gave up his position as secretary of state to the Democratic candidate, Robert Moorman Sims.
He reportedly married on April 29, 1874, but the name of his wife was not given. In January 1885 he was living in Cook County, Illinois with his wife Anna M. His later whereabouts are unknown.