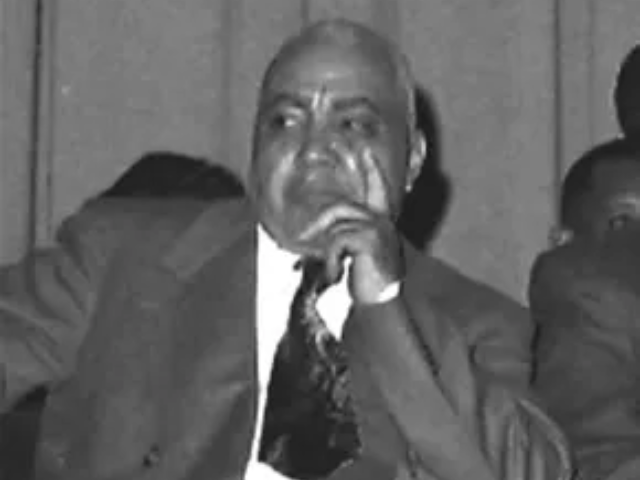 Reverend James M. Hinton. Image from KnowItAll.
(1891-1970) Reverend James Miles Hinton was a businessman, minister, and leading Civil Rights figure. Hinton was drafted for World War I and earned the rank of lieutenant. After the war, he began working at the black-owned Pilgrim Health and Life Insurance Company in Augusta, Georgia. In 1939, he moved to Columbia and became the elected president of the Columbia branch of the National Association for the Advancement of Colored People (NAACP). He served as president of the South Carolina State Conference of the NAACP from 1941 through 1958. He helped the NAACP grow from 13 chapters to 80 chapters during his tenure.
Reverend Hinton helped with planning the strategy for Briggs v. Elliott, the South Carolina case that led to a suit included in the U.S. Supreme Court's landmark 1954 decision, Brown v. Board of Education. He was a staunch supporter of Civil Rights and remained active in civic matters throughout his life. 
From 1960 to his death in 1970, he served as pastor of the Second Calvary Baptist Church in Columbia, South Carolina.