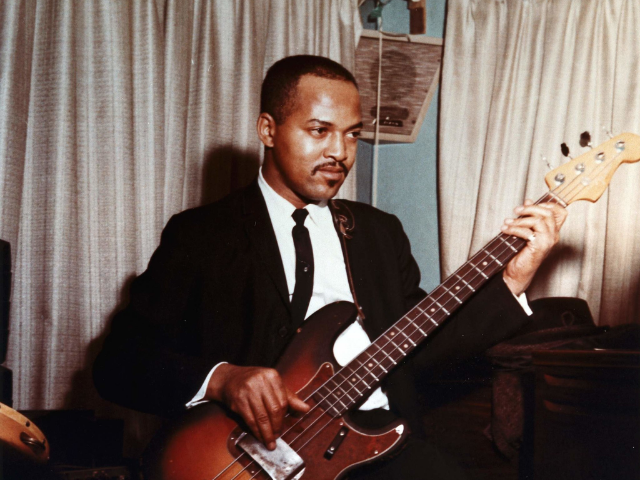 James Jamerson. Experimento69. CC BY-SA 3.0. Wikimedia Commons.
(1938-1983)  Jamerson was born in Charleston to James and Elizabeth Jamerson.  After his marriage to Annie Wells, he began his music career.  He and Annie had 4 children.
Jamerson played the funkiest, grooviest sounds in Motown and is credited with creating the "Motown Sound."  During his career he played with many notable artists, musicians, composers, and conductors.  He revolutionized the bass and brought it to the forefront of music.
He is buried in Los Angeles, CA.