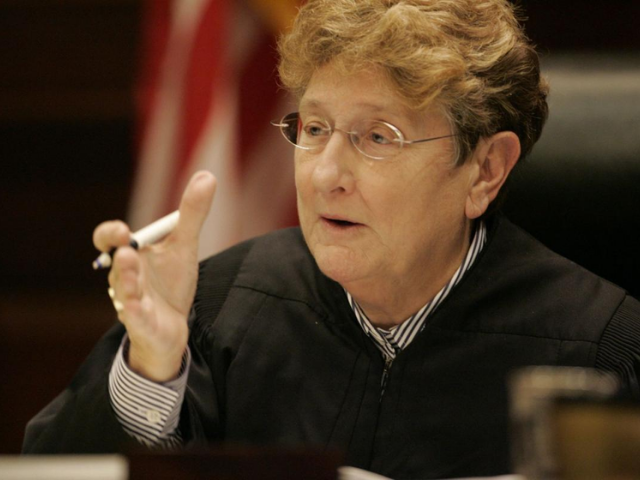 South Carolina Supreme Court Chief Justice Jean Toal listens to arguments in the South Carolina Supreme Court in Columbia, SC. November 2005. The Post and Courier.
(1943 - ) Toal was born in Columbia, South Carolina and attended parochial school and public school in Columbia.
Chief Justice Toal received her B.A. degree in philosophy from Agnes Scott College and her J.D. degree from the University of South Carolina School of Law.
Chief Justice Toal practiced law for 20 years prior to her election to the South Carolina Supreme Court. She was one of the less than one percent of the licensed women lawyers in South Carolina. Toal has served in the South Carolina House of Representatives and was the first woman in South Carolina to chair a standing committee of the House of Representatives.  She became the first chief justice on the Supreme Court of South Carolina since the 1800s to run opposed in their reelection. She is the first native Columbian and first Roman Catholic to serve on South Carolina's highest court.
Chief Justice Toal is an avid gardener, golfer and sports fan who maintains a shrine in her den to her beloved Atlanta Braves and Carolina Gamecocks.