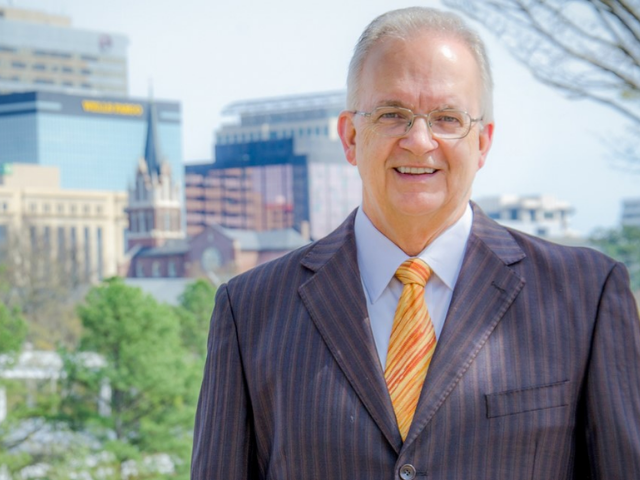 Meteorologist Jim Gandy. Image from WLTX.
South Carolina residents know Jim Gandy as "South Carolina's Weatherman." In 1984, Gandy joined (WISTV) News 10 as the Chief Meteorologist. During his 14-year tenure, he became well known for his accurate forecast of 1993's Hurricane Hugo and the Lexington County tornado outbreak in 1994. In 1999, he joined (WLTX) News 19 as the Chief Meteorologist covering major meteorological events, including the historic flood of 2015 and the 2017 total solar eclipse. Gandy has been awarded numerous awards, including the Meteorologist Society's Seal of Approval, being named Columbia Metropolitan Magazine's Best TV Weather Personality for five consecutive years, and becoming the first Certified Broadcast Meteorologist in the Columbia area in 2009. 
On May 30, 2019, Jim Gandy retired from the industry after 45 years as a broadcast meteorologist. In recognition of all of Gandy's achievements and service, he was awarded the key to the city of Columbia by Mayor Steve Benjamin and the Order of the Palmetto, the state's highest civilian honor.