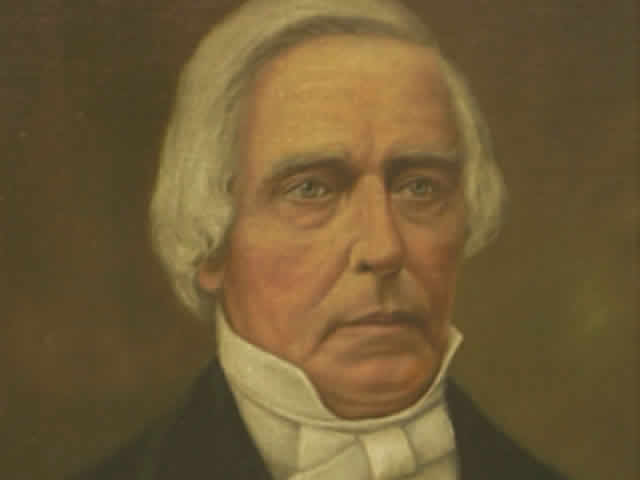 Chief Justice John Belton O'Neall of the South Carolina Court of Appeals (the precursor to the South Carolina Supreme Court). c. 1860. South Carolina Supreme Court.
(1793-1863)  O'Neall, the son of Hugh O'Neall and Anne Kelly, was born in Newberry County. He graduated from South Carolina College, (now the University of South Carolina) and was admitted to the Columbia Bar. O'Neall married Helen Pope and they had six daughters.
O'Neall served multiple, non-consecutive terms in the SC General Assembly and was elected to the court of appeals and chief justice. In addition, O'Neall, a founder of the Greenville and Columbia Railroad, was a director of the Bank of Newberry, and incorporator of the Southern Mutual Life Insurance Company.
He is buried in Newberry County.