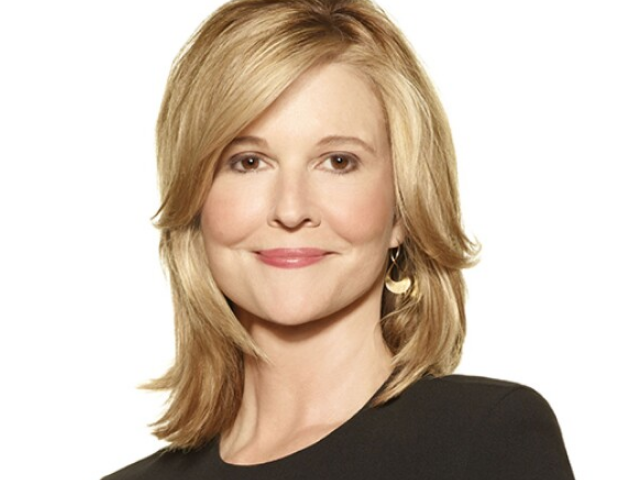 Kathleen Parker. Image from South Carolina Public Radio.
Parker was raised in Winter Haven in Polk County, Florida. She is the daughter of J. Hal and Martha Connor.  Parker often spent summers with her mother's family in Columbia, South Carolina.
Parker's career in journalism began when she was hired to cover Hanahan, Goose Creek and Moncks Corner by the now-defunct Charleston Evening Post.
A columnist since 1987, she has worked for five newspapers, from Florida to California. She has written for several magazines, including The Weekly Standard, Time, Town & Country, Cosmopolitan, and Fortune Small Business.  She serves on the Board of Contributors for USA Today's Forum Page, part of the newspaper's Opinion section. She is also a contributor to the online magazine The Daily Beast. Parker is the author of Save the Males: Why Men Matter, Why Women Should Care.
From fall 2010, Parker co-hosted the cable news program Parker Spitzer on CNN with former New York governor Eliot Spitzer.
Parker wrote about the April 2019 arrest of WikiLeaks founder Julian Assange in the Embassy of Ecuador, London, comparing him unfavorably to the "historic act of bravery" by Daniel Ellsberg, who leaked the Pentagon Papers about American government lies in the Vietnam War. 
Parker is married to an attorney, Woody Cleveland, has one son and two stepsons, and resides in Camden, South Carolina.