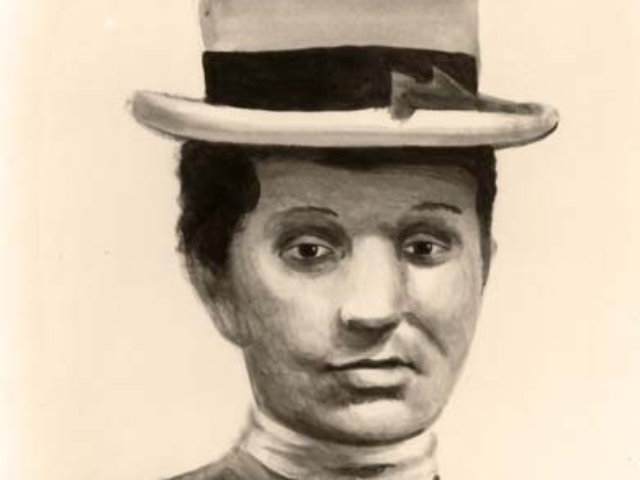 Dr. Lucy Hughes Brown. Image from The Waring Historical Library.
(1863-1911) Brown was born in North Carolina and was orphaned. She graduated in 1885 from Scotia Seminary in North Carolina. After completing a medical degree at the Women's Medical College of Pennsylvania in Philadelphia she was the first African American woman to receive a professional license from the North Carolina Medical Board. She established a practice at Wilmington, North Carolina, and married Reverend David Brown, who was the minister of a Wilmington Presbyterian church. They had one daughter. Brown's marriage provided community resources and connections that aided her philanthropic efforts to improve conditions for African Americans.
After practicing medicine in North Carolina for two years, Brown moved to Charleston and became the first black female physician to practice in South Carolina. With several other African Americans, she contributed to the establishment of the Cannon Hospital and Training School for Nurses in 1897, which was later renamed McClennan-Banks Hospital. At this hospital Brown headed the department of nursing training. She presented lectures and stressed that practical experience was preferable to textbook knowledge, although she advised students to prepare with a combination of both classroom and practical knowledge. During a two-year program, students spent the first year attending lectures and gaining practical skills in the hospital. The second year was devoted to practical hospital work and assisting cases in the adjacent communities. 
Brown also worked to advance the condition of African American women outside the Cannon Hospital. She served as a delegate to the National Colored Woman's Congress at the 1895 Atlanta Exposition and assisted in the creating of resolutions addressing southern race relations and demanding safer conditions for women on public transportation.