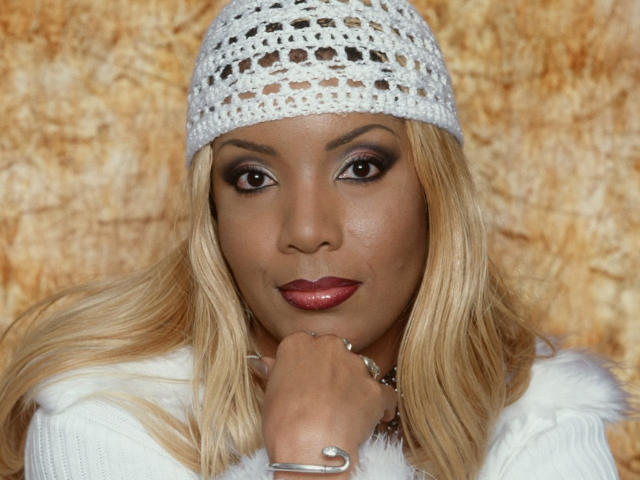 Melanie Thornton. Image from Last.Fm user skestuu.
(1967-2001)  Thornton was born in Charleston, SC and began studying voice from the age of six, as well as learning to play the piano and the clarinet. Inspired by singers whom she idolized and grew up listening to such as Aretha Franklin and Roberta Flack.  Thornton would mimic the female vocalists she watched on television and/or heard on radio. Later on she financed her college studies with appearances in talent shows and smaller band concerts. 
In February 1991, Thornton went to Germany and her uncle, a singer and piano player, encouraged her to give the German nightclub circuit a try. Soon, Thornton found work in studios recording demos. It was her recording of the song "Sweet Dreams" that caught the attention of producer who took her under his wing, teaming her with rapper Lane McCray in the duo LaBouche.  La Bouche went on to become one of the biggest Eurodance groups of the 1990s, with a string of hits, worldwide. In February 2000, she left  La Bouche and continued providing guest vocals on singles.  
On the night of November 24, 2001, Thornton died in a plane crash near Zurich, Switzerland, at the age of 34.   Thornton was laid to final rest in Mount Pleasant, South Carolina.