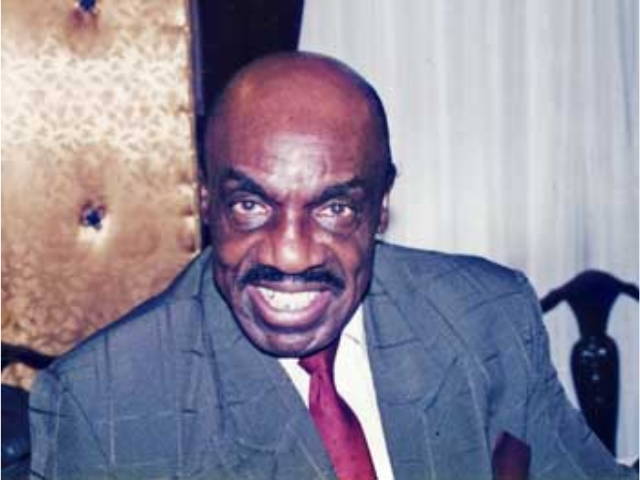 Nappy Brown at Russian Restaurant Volga in Tokyo, Japan. Photographed by Masahiro Sumori, January 1996. Wikimedia Commons.
(1929-2008) Napoleon Brown Culp, better known as Nappy Brown, began his musical career as a gospel singer before switching to R&B. In the 1950s, he had a series of hits, including "Don't Be Angry," "Pitter Patter," "Little By Little," and "It Don't Hurt No More." The popularity of his music and performances gained attention and influenced other artists like Elvis Presley. Brown's distinctive voice and style are widely viewed as a key link in the development of soul music. 
In the 1960s, Brown moved to Columbia, South Carolina, and returned to his gospel roots. He joined The Bell Jubilee Singers. In 1974, the group made an album with Savoy Records and was billed as Napoleon Brown & The Southern Sisters. The success of the Scandinavia tour in 1984 persuaded Brown to return to R&B. He signed with Landslide Records and released the album Tore Up with his band, The Heartfixers.
Brown continued to have a successful musical career, and in 2007 he released his album, Long Time Coming. The album received favorable reviews, and he and the album were nominated for a Blues Music Award. In June 2008, after performing at the Crawfish Festival in Augusta, New Jersey, Brown fell ill and was hospitalized. He passed away in his sleep in September 2008. He was 78 years old.