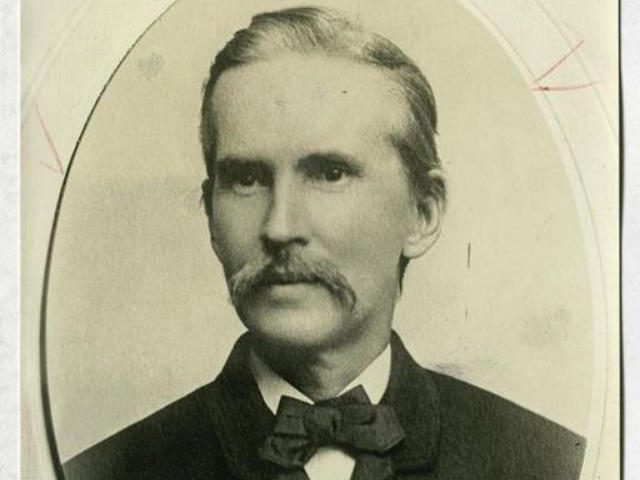 Paul Hamilton Hayne, 1830-86. Courtesy of William Hamilton Hayne, Augusta, GA. The New York Public Library Digital Collections.
(1830 - 1886) Paul Hamilton Hayne was considered one of the best-known poets of the Confederate cause. Hayne initially started his career as a lawyer but soon abandoned it to pursue his literary interest. Hayne served in the Confederate army, where he served as aide-de-camp to South Carolina Governor Francis Pickens. After losing everything when Charleston was bombarded in 1862, Hayne moved his family to Grovetown, Georgia. Hayne wrote for the Charleston Evening News and the Richmond Southern Literary Messenger. He also was the associate editor of the weekly Southern Literary Gazette. During the war, Hayne published his collection of poems at his own expense in 1855, and he became co-editor of the influential Russell's Magainze during its three years of publication (1857 - 1860).
A friend of fellow Southern poet Henry Timrod, Hayne helped Timrod edit his poems into a collection that was published in 1872. The collection featured Timrod's poems, "The Cotton Boll" and "Ode Sung On The Occasion of Decorating the Graves of the Confederate Dead."
Hayne died at his home in Grovetown, Georgia, on July 6, 1886. He was 56 years old.