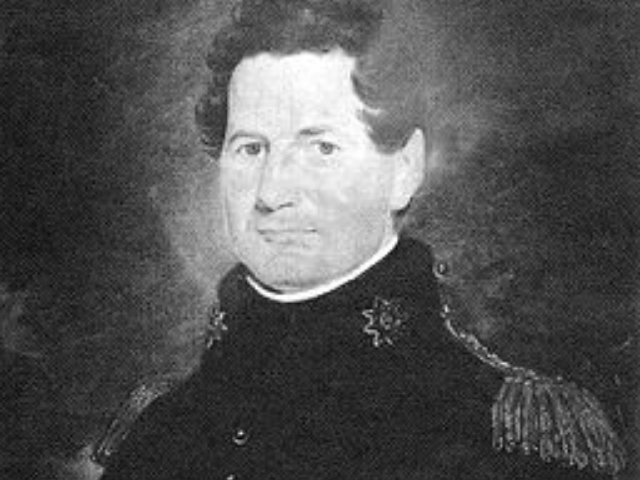 Richard Irvine Manning I. Wikimedia Commons.
(1789-1836) He was the son of Laurence Manning and Susannah Richardson. Manning married his cousin Elizabeth Peyre Richardson and they had nine children.  Manning attended Mount Bethel Academy in Newberry District and graduated from South Carolina College in 1811. He served as a captain in defense of Charleston during the War of 1812. Following the war he became a planter in Clarendon District.
Manning served in the state House of Representatives from Clarendon from 1822 -1824, when he resigned his seat following his election as governor. Governor Manning saw the General Assembly begin to take stands against the Bank of the United States and internal improvements. As a result of the Tariff of 1824, legislators formally adopted a nullification stance, despite Manning's opposition.
In 1826 Manning made an unsuccessful bid for a seat in Congress. In 1830 he returned to the State Senate representing Clarendon District.  Manning voted against the Ordinance of Nullification as one of the few Unionist delegates to the 1832 Nullification Convention. He also served as a vice president at the 1832 Union Convention, which protested against nullification.
In 1834 Manning won a special election to fill a seat in the U.S. House of Representatives. Manning took his seat in December 1834 and secured reelection to Congress the following year. Early in 1836 he spoke in favor of the gag resolution on slavery presented, which sought to diminish the volatile issue of antislavery petitions presented to Congress. Manning died suddenly while in Philadelphia on May 1, 1836. He was interred in the cemetery of Trinity Church in Columbia.