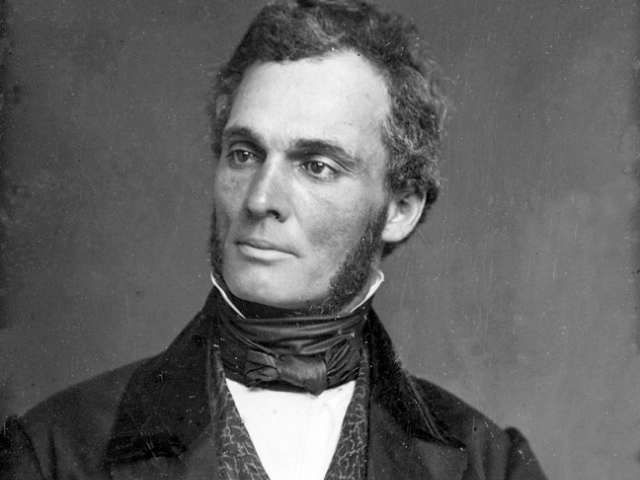 Robert Purvis. Wikimedia Commons.
(1810-1898) Robert Purvis was born to William Purvis and Harriet Judah. Purvis completed his formal education by spending a brief period at Amherst College and at a Pittsburgh academy. In Philadelphia, Purvis befriended James Forten Sr., who became like a father to him. Forten, a very wealthy businessman, and his family were vitally interested in the struggle for the rights of African Americans. Purvis eventually married Harriet Forten.
The Purvises and the Fortens were all ardent abolitionists. Purvis made his first antislavery speech and became a seasoned lecturer. Purvis was a founding member of the American Anti-Slavery Society in Philadelphia.  Purvis traveled to Great Britain to further the cause of abolition.  Purvis was also the only black member of the older Pennsylvania Society for Promoting the Abolition of Slavery.  Purvis was president of the Vigilance Committee of Philadelphia, an organization to help fleeing slaves. Helping fugitive slaves was not the only matter of concern to northern blacks. Purvis led efforts to oppose the undermining of the status of blacks in Pennsylvania.  Purvis continued to be a respected leader after the Civil War although less active. 
Purvis died of a stroke and was the last surviving founder of the American Anti-Slavery Society.