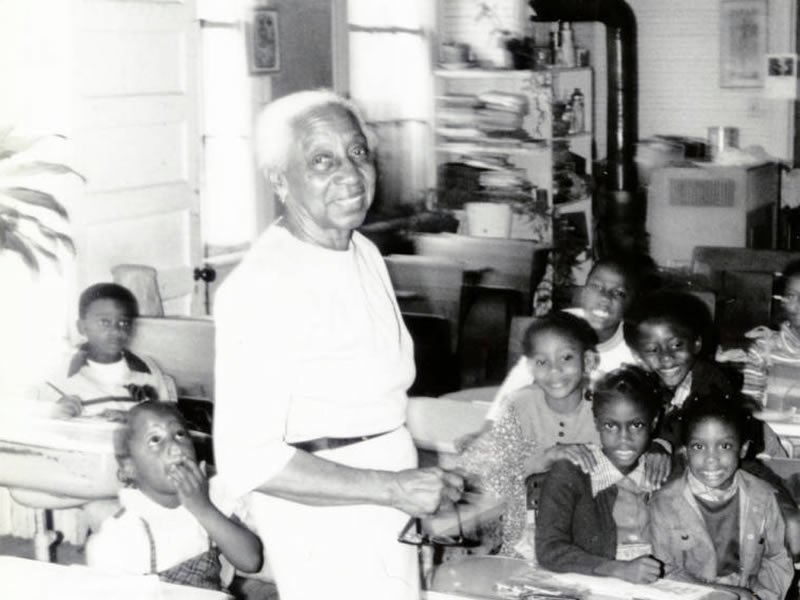 South Carolina Encyclopedia
(1905-1992)  Ruby Forsythe was born in Charleston, SC. She was adopted by Lewis Burns Middleton and Marthenia Brown Middleton.  Forsythe earned her license of education instruction certificate from Avery Institute in 1921 and her BS from South Carolina State College in 1924. She taught in the Charleston area for the next fourteen years. In 1928, she married William Essex Forsythe, an Episcopalian minister at Faith Memorial Church and principal of the one-room church school on Pawleys Island. It was the only local school for African American children. After the death of her elderly parents, she joined William in 1938 and taught with him until 1981. They had on son, Burns Forsythe.
She instilled in African American students a positive yet responsible view about one's place in the world that allowed them to envision possibilities beyond the boundaries of the color line. Known as "Miss Ruby," she often educated students other schools thought uneducable. She insisted that they never say, "I can't," but always, "I'll Try." Forsythe and other teachers countered white supremacist messages of black inferiority while working in overcrowded classrooms and within an oppressive Jim Crow system. They provided part of the foundation for a Modern Civil Rights Movement.