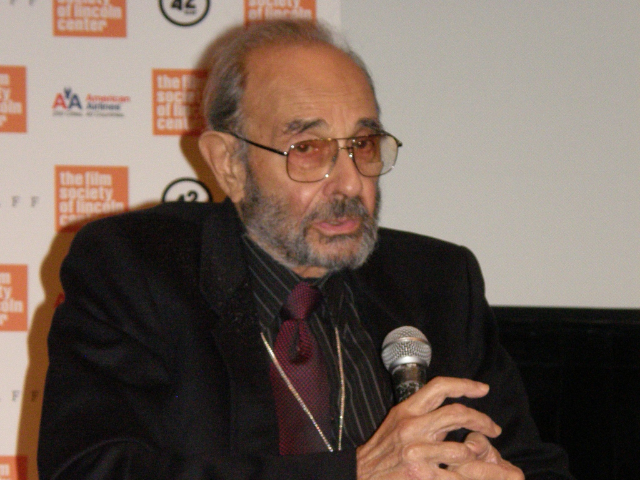 Stanley Donen. Film Society of Lincoln Center's Retrospective; Q&A after screening of Funny Face. Wikimedia Commons.
(1924-2019) Donen was born to Helen Pauline (Cohen) and Mordecai Moses Donen.  He began dancing as a child making his Broadway debut at 16.  His first job in the theatre, he worked with Gene Kelly to reinvigorate the musical genre. For the next decade, they worked side-by-side as choreographers and co-directors.  He and Kelly eventually went their separate ways.  Donen continued his film career as a director, producer, and choreographer, filled with memorable music and dance numbers.  During his career, Donen worked with many legendary Hollywood stars including Frank Sinatra, Fred Astaire, Audrey Hepburn, Cary Grant, and Ingrid Bergman, among many others. 
The 1970s heralded a steady decline in the quality of Donen's output.  However, his maintains his reputation as one of the giants of the classic Hollywood musical. 
Donen died and is buried in New York.