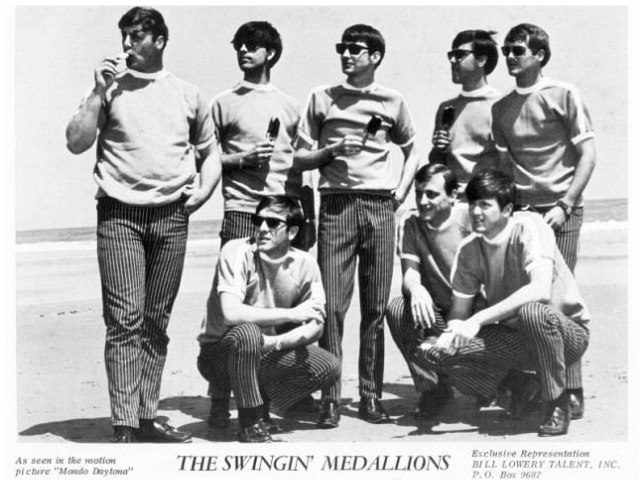 The Swingin' Medallions. Image from Alchetron.
The Swingin' Medallions is a beach band from Ninety-Six, SC. Originally called The Medallions, the band members added "Swingin" to the name in 1965 as a possible tribute to another band called the Swingin' Travelers that was popular in South Carolina in the late 1950s and early 1960s. While the band has not achieved major national or international success compared to other beach bands like The Beach Boys, they are wildly popular and famous across the American South. The band's second single, "Double Shot (Of My Baby's Love)," did reach No. 17 on the U.S. Billboard Hot 100 in 1966.
The band continues to perform and do reunion shows in various states in the South.