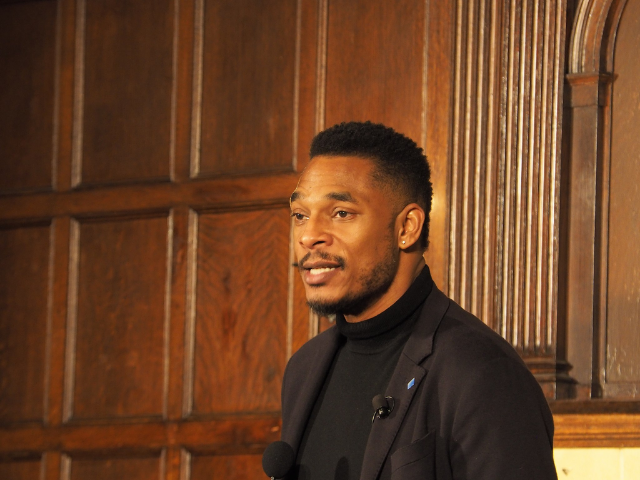 Terrance Hayes at Iannan center, Georgetown University. January 2020. Image uploaded by Flickr user slowking4. Wikimedia Commons.
(1971 - )  Hayes was born in Columbia, SC.  He received a B.A. from Coker College and an M.F.A. from the University of Pittsburgh writing program. He taught in southern Japan, Columbus, Ohio, and New Orleans, Louisiana. Hayes taught at Carnegie Mellon University and the University of Pittsburgh before becoming a Professor of English at New York University.  
His has published six poetry books, winning multiple awards.  His essay collection, To Float In The Space Between: Drawings and Essays in Conversation with Etheridge Knight (Wave, 2018) was a finalist for the National Book Critics Circle Award and winner of the Poetry Foundation's 2019 Pegasus Award for Poetry Criticism.
Currently he teaches at Carnegie Mellon University in Pittsburg where he is associate professor of creative writing.