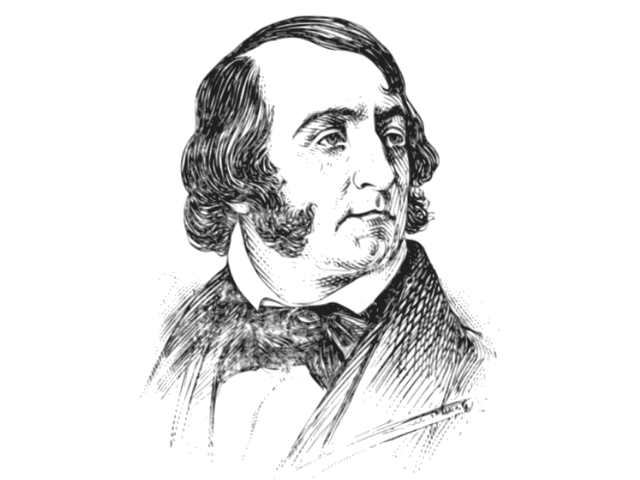 Waddy Thompson, Jr. (January 8, 1798 - November 23, 1868). Wikimedia Commons.
(1798-1868) Waddy was born in Pickens County to Waddy and Eliza (Blackburn) Thompson and moved to Greenville County at a young age.  He graduated from South Carolina College (now the University of South Carolina), was admitted to the bar and practiced for five years in Edgefield where he married Emmala Butler.  He moved back to Greenville and was elected to the state legislature and later retired due to disagreements with his constituency over the question of the Union.  The General Assembly elected Thompson solicitor of the western circuit and brigadier general of the first brigade of militia.  Thompson was elected to Congress and was an advocate of Texas statehood.  President John Tyler appointed him as a diplomat to Mexico, where he persuaded Mexico to permit American immigration to California and seriously attempted to negotiate the peaceful cession of California to the United States.
After the death of his first wife he married Cornelia Jones. Thompson lost his fortune in the Civil War and moved to Florida. He is buried in Florida.