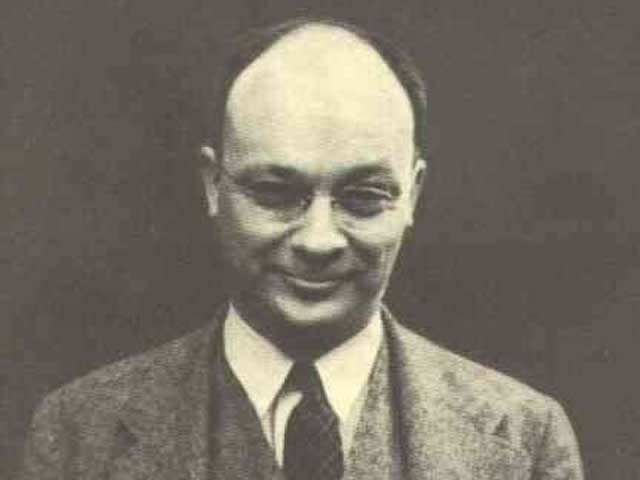 This photograph, taken by Alfred Knopf in 1939, is one of only two showing a smiling W. J. Cash. Prior to Mr. Knopf's death, the photograph graced the cover and frontispiece of W.J. Cash: Southern Prophet, by Joseph L. Morrison (Knopf, 1967).
(1900 - 1941)  Born to John William Cash and Nannie Lutitia Hamrick, he was named Joseph Wilbur Cash. Disliking his first name, Cash reversed the order and used the initial J. rather than Joseph. Cash graduated from Wake Forest University. 
Cash attended law school for a year and then tried teaching.  Cash worked the Charlotte (N.C.) News and  wrote "Jehovah of the Tar Heels," an exposé of the anti-Catholicism of U.S. Senator Furnifold M. Simmons.  His second article, "The Mind of the South," caught the attention of a publisher who contracted with Cash to write a history of the South. After a physical collapse forced him to enter a hospital for several months he eventually went back to work on writing the book and continued to free-lance for various outlets. Finding free-lancing difficult in the during the Depression, Cash returned to the Charlotte News.   
Cash's only book, The Mind of the South, sought to dispel myths about the "Old South" by tracing the pervasive influence of racism on southern history and culture.  National publications hailed The Mind of the South, and even many southern reviewers found much to admire in Cash's penetrating analysis of the region.
While Cash and his wife were Mexico, his history of psychological instability, alcohol abuse, and ill health caught up with him and he committed suicide.  He was posthumously inducted into the South Carolina Academy of Authors.