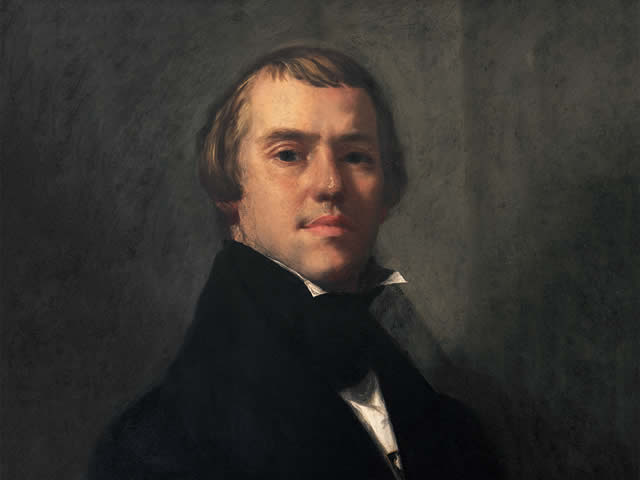 William Harrison Scarborough, Self Portrait, oil on panel, recto verso, ca 1836. Florence County Museum.
(1812 - 1871) William Harrison Scarborough was born in Tennessee. At sixteen he left home to explore the South and initially studied both medicine and art, but quickly discovered that he did not have the stomach for surgery and dedicated himself to becoming an artist.
He married Sarah Ann Grimes but she died giving birth.  Scarborough soon left for Alabama wanting to make a new life for himself and his infant son. After a brief time in Alabama they settled in Charleston. Scarborough made the acquaintance of John Miller who commissioned many portraits of his family which included seven daughters, one of whom Scarborough married.
The family moved to nearby Darlington where Scarborough found a patron in Colonel Edgar Welles Charles and he painted many members of the colonel's family. Scarborough moved to Columbia and painted the most prominent members of South Carolina society, including governors and high ranking military officials. He died in Columbia.