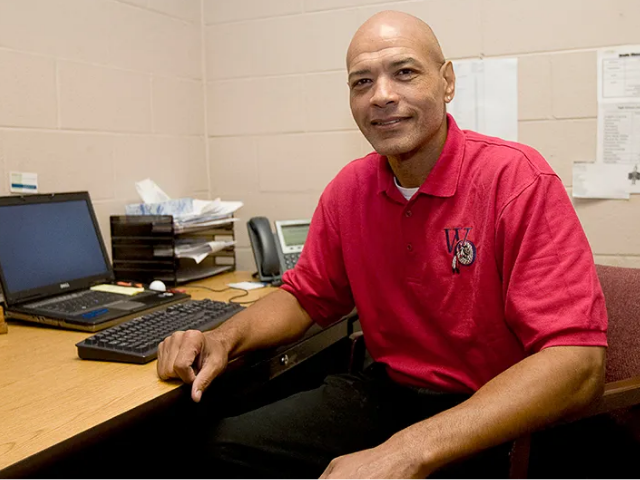 Bennie Lee Cunningham, Jr. Image is from Clemson World University Magazine.
(1954-2018) Bennie Lee Cunningham, Jr., son of Carol and Bennie L. Cunningham, Sr., was born in Laurens, South Carolina. Cunningham participated in football, baseball, and track in high school. Cunningham continued his academic and athletic career by attending Clemson University on a football scholarship. During his four-year tenure, he received numerous awards–foremost, the selection as a consensus All-American after his junior year. He was the first African American from Clemson University to receive the honor. He earned a Bachelor of Arts and a Master's of Human Resources Development degree, both from Clemson University. 
The Pittsburgh Steelers of the National Football League selected Bennie Cunningham in the first round of the NFL draft after his senior season. He played ten years for the Steelers and was a member of two World Championship Teams, performing in Super Bowl XIII and Super Bowl XIV.
Cunningham retired from professional football and became a career counselor at West-Oak High School in Westminster, South Carolina.