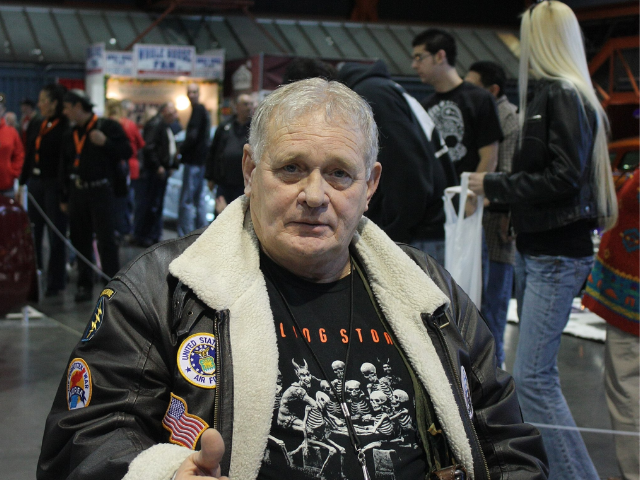 Bo Hopkins at the 2009 Sacramento Autorama. Image by Flickr user aresauburn.
(1942 - ) William Mauldin Hopkins, better known as "Bo," was born in Greenville, S. C. His father died when he was 9, and he was raised by his mother and grandmother. He joined the US Army at the age of 16. After serving, he decided on acting as a career and gained experience in summer stock productions and guest spots in several TV episodes.
He lives in Los Angeles with his wife Sian and son Matthew. He is a keen fisherman, a fan of the Anaheim Angels baseball team, and enjoys raising koi fish.