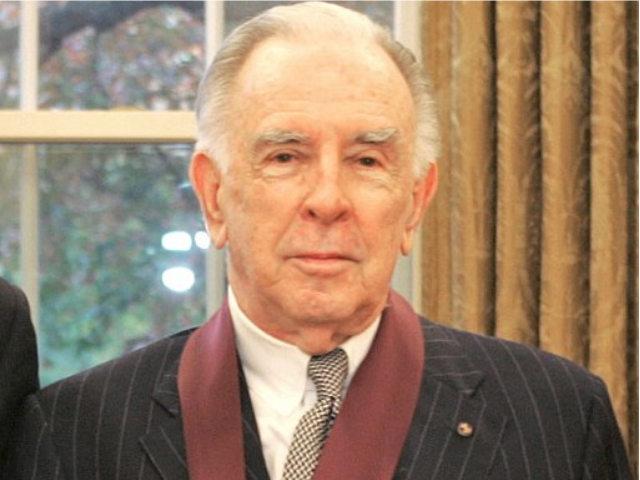 Carlisle Floyd after receiving the National Medal of Arts in 2004. Photo by Susan Sterner. Wikimedia Commons.
(1926-2021) Carlisle Floyd is the most important and greatest American opera composer in our nation's history.  Floyd earned degrees in piano and composition at Syracuse University. He began his teaching career at Florida State University. He was co-founder of the Houston Opera Studio, jointly created by the University of Houston and Houston Grand Opera.
Floyd's commitment to American opera spans more than 50 years.  His 12 operas have been performed more than any other living American composer where his expressive clarity, lyricism, and realization of the value of song have ensured a dedicated following among both audiences and critics.