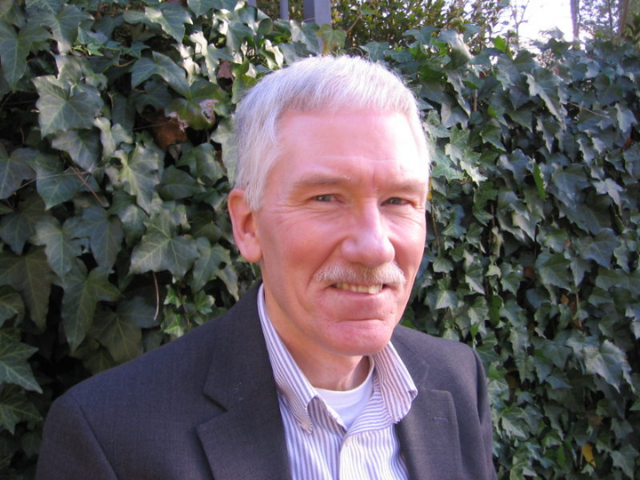 Gilbert Allen. Image from the South Carolina Arts Commission.
(1951- ) Allen was born in Rockville Centre, New York, to Joseph Aloysius Allen and Marie Skocik. He grew up in Long Island and married Barbara Jean Szigeti in 1974. Allen attended Cornell University, completing three degrees there–a Bachelor of Arts degree in 1972, a Master of Fine Arts in 1974, and a doctorate in 1977.  Allen moved to South Carolina in 1977, becoming a professor of English at Furman University and establishing his residence in Travelers Rest.
Allen' published four collections of poetry between 1982 and 2003. In addition, he has published articles and short stories. In 1991, along with fellow Furman English professor William E. Rogers, Allen became cofounder and coeditor of Ninety-Six Press, which focused primarily on the works of South Carolina poets and has produced twelve books to date. Allen also continues to compose his own prose pieces.
Allen's poetry combines contemporary philosophical concerns with a format more aligned with earlier poetic styles. As he puts it, most of his published work "tries to document the experience of living in America during the latter half of the twentieth century," combining "both the impulse to believe and the inclination to be skeptical." Along with the theme of family relationships, many common topics in his poetry include parts of nature, particularly cats, trees, and winter. 
Allen was inducted into the South Carolina Academy of Authors in 2014.