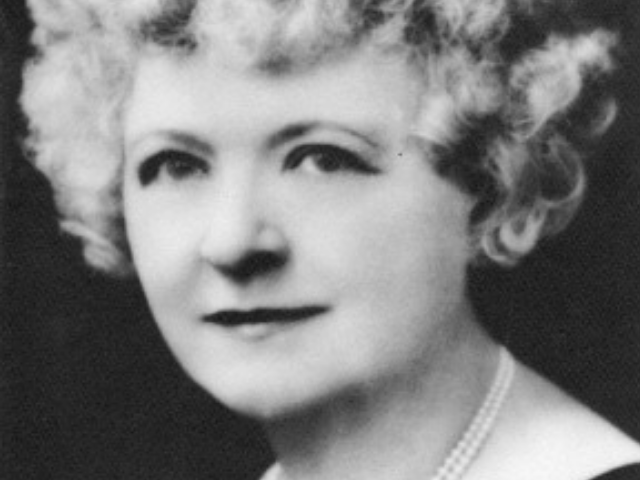 Lily Strickland. Wikimedia Commons.
(1884-1958) Strickland was born in Anderson County, the only daughter of Charlton Hines Strickland and Teresa Hammond Reed. Her father died when she was young, leaving Lily and her brothers to grow up in the home of their maternal grandparents.  Lily began studying piano at the age of six and published her first composition while still in her teens.  She studied piano and composition at Converse College and the Institute of Musical Arts in New York (the forerunner to Juilliard). In New York, she met Joseph Courtenay Anderson, and the two married. They never had children.
Strickland (who used her maiden name professionally) spent the rest of her life composing, writing, and painting all over the world.  During her career she published 395 compositions, wrote many of her own sonnets and lyrics, and furnished the cover illustrations for her songs.  
Strickland and her husband retired to a farm near Hendersonville, NC. Strickland continued to compose and write until her death.