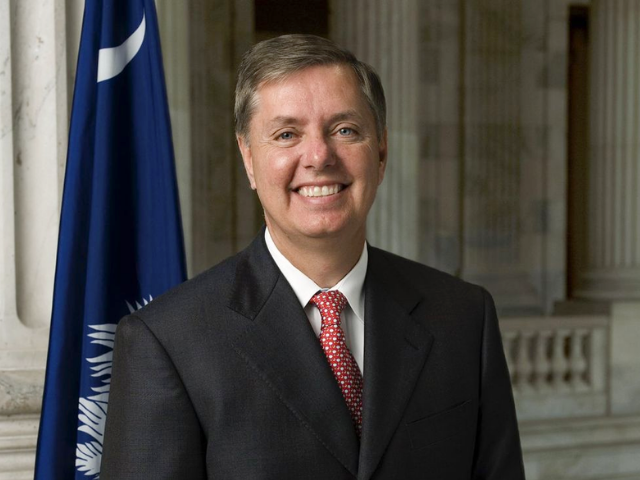 Official Senate portrait of Lindsey Graham. U.S. Senate. August 2006. Wikimedia Commons.
(1955- ) Lindsey Graham was born in Central, SC to Millie and Florence James "F.J." Graham. He and his sister were raised by an aunt when their parents died. When Graham graduated from high school, he entered the University of South Carolina with his bachelor's degree law degree.  Graham established a private law practice and assistant attorney for Oconee County. He was elected to represent Oconee County's second district in the South Carolina House of Representatives.  Graham was later elected to the U. S. House of Representatives and then to the U. S. Senate where he continues to serve.
Graham served with the U.S. Air Force and served tours of duty overseas. He was a member of the South Carolina Air National Guard and served as base staff judge advocate until he retired.