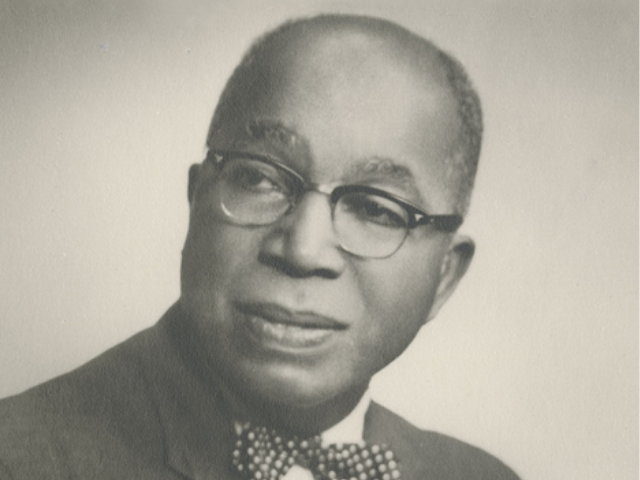 Nick Aaron Ford. Image from South Carolina African American History Calendar.
(1904-1982) Ford was born in Ridgeway, South Carolina to Nick A. and Carrie Ford.  He graduated from Benedict College in Columbia, South Carolina and graduated with his Master's and Doctorate both from the State University of Iowa. 
A prominent educator and scholar, Dr. Ford was an advocate in pushing for the inclusion of African American culture and literature in academia. His books, articles in various academic journals, and newspaper writings were based upon how important it was to know the literary accomplishments of Black writers throughout the United States and the need to recognize Black Studies in higher education.