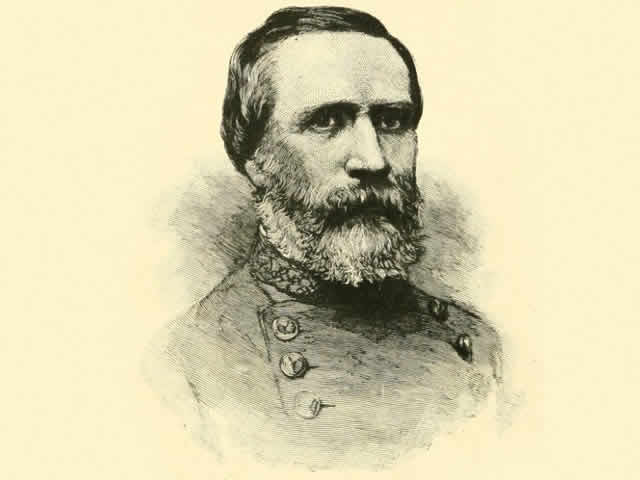 Lieutenant General Richard Heron Anderson, appearing in The Life of Lieutenant General Richard Heron Anderson, of the Confederate States Army (1917), by C. Irvine Walker. Charleston, S.C.: Art Publishing Company. Wikimedia Commons.
(1821-1879) General Richard H. Anderson, also known as 'Fighting Dick', was born in Sumter County, SC.  He graduated from West Point and served in the United States Army.  He fought in the Mexican War and was stationed at various western frontier posts with the Army. When South Carolina seceeded from the Union, Anderson immediately resigned from the Army and entered the Confederate Army as a Major and was promoted first to Brigadier General, then Major General.  Anderson was wounded at the Battle of Antietam but recovered in time to fight in the Battle of Fredericksburg.
After the war, Anderson unsuccessfully farmed his family plantation, worked as a railroad agent, and was made a state phosphate agent.