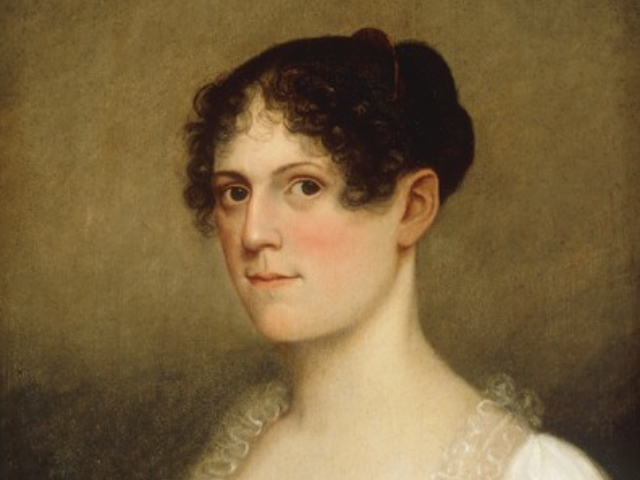 "Nag's Head Portrait," possibly of Theodosia Burr Alston (1783-1813). Lewis Walpole Library, Yale University.
(1783 - 1813) Theodosia, the daughter of Vice President Aaron Burr, was born and raised in New York.  She was one of America's first great women of learning and achievement. Her father ensured she received the best education available and was widely acknowledged for her intelligence and sophistication.  Theodosia was married to Joseph Alston and they had a son, Aaron Burr Alston.
Theodosia was very close to her father and at one time they planned to establish a Burr dynasty in Mexico.  Burr was eventually tried, and was acquitted of, treason for this attempt.  Theodosia was depressed during the years her father was in European exile.  Theodosia yearned to be reunited with Burr despite her ill health and decided to take a voyage to visit him.  After saying goodbye to her husband at Georgetown Harbor, Theodosia boarded the ship Patriot and all passengers disappeared and were never seen again. Her disappearance remains one of early America's greatest unsolved mysteries.