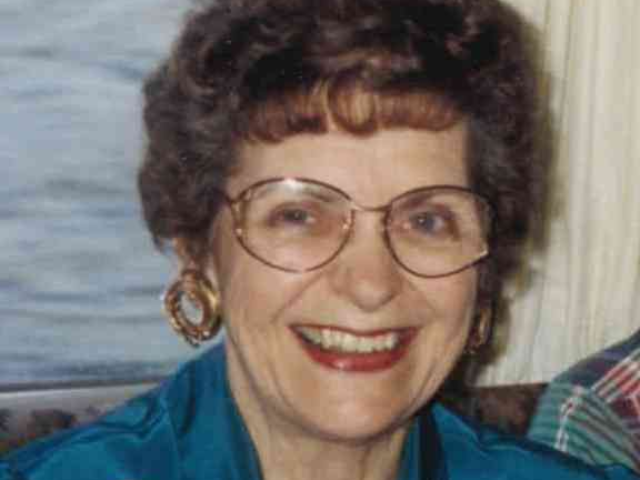 Barbara Wischan Moxon. Image from Women in Leadership.
(1921-2011) Moxon, the daughter of Ernst Wischan and Helen Leggett, was born in Philadelphia. She received B.A. and M.S. degrees from the University of Pennsylvania. She married Dr. Robert K. Moxon in 1944 and traveled with their three children for nineteen years in his assignments with the U.S. Navy.
In 1963 the Moxons moved to Columbia, South Carolina, where Barbara became active in the League of Women Voters. She was appointed and reappointed by governors to the South Carolina Commission on Women from 1974 to 1985 and served as the commission's chairperson. In this position she promoted the statewide project of Women's History Week.  Moxon was also chairperson of ERA South Carolina and led the ultimately unsuccessful attempt to get the South Carolina legislature to ratify the equal rights amendment to the U.S. Constitution. She was active in the American Association of University Women (AAUW) and as state legislative chairperson brought together fifteen public interest groups to support a comprehensive health and sexuality education bill. She headed a new organization called Advocates for Comprehensive Health Education (ACHE), which brought together more than fifty organizations to support legislation strengthening state programs on nutrition, accident prevention, substance abuse, disease prevention, and sexuality education. The legislation passed in 1988 despite vigorous opposition.
Moxon received a grant from the national AAUW in 1988 to begin a project to get more women appointed to public boards and commissions. She organized and served as chairperson for the Advocates for Women on Boards and Commissions, which developed extensive publicity on the need for more women appointees and provided aid and encouragement to potential female members. Partly as a result of these efforts, women were appointed to the State Board of Education, the Department of Health and Environmental Control Board, the ETV Commission, and the Boards of Trustees of the University of South Carolina, Clemson University, and other state colleges. Her other activities included serving with Planned Parenthood, Common Cause, South Carolina Coalition for Choice, South Carolina Christian Action Council, and the Governor's Task Force on Election Reform. She received both state and national recognition for her varied leadership roles.