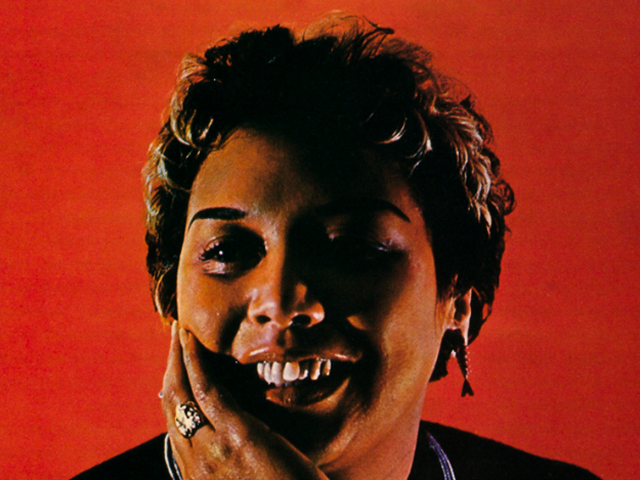 Etta Jones / From The Heart album cover. Image from Flickr user, Jazz Guy.
(1928-2001) Etta was born in Aiken, South Carolina and raised in Harlem. She began singing in the choir of her family's church.  At age 15, she entered a talent contest.  Although she didn't win, she got a job as the newest and youngest member of a big band led by pianist Buddy Johnson. She stayed with the band for a little over a year and recorded her first album. Jones continued recording with other musicians and eventually she went solo as a singer, but often working odd jobs as an elevator operator, a seamstress, and an album stuffer in order to make ends meet.
Her recording of "Don't Go To Strangers," sold a million copies and earned her a gold record. She continued recording and touring while in Washington, D.C. for a gig, she was teamed up with saxophonist Houston Pearson and his trio.  The two decided to stay together, a partnership that lasted nearly 29 years. 
Etta Jones, the productive jazz vocalist whose soulful, blues-influenced recordings won her praise and two Grammy nominations, died of complications from cancer.